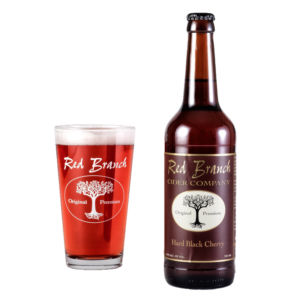 Our most popular cider, our Black Cherry is the perfect balance between sweet and tart and delicious. When we made the first batch we didn't know what to think – now we can't make enough of the stuff. Be a hero, bring this to the next party you attend. Trust us!
Style: Cherry Cyser (Apple and Honey Cider with Cherry Juice)
ABV: 6.9%
Available in 500ml bottles, 5 gal pub kegs.